Discover Sisley's beauty universe 
Today we have a special interview with Regina Klügel, the Managing director of Sisley Austria. We talked about the brand, beauty secrets and more! For those of you who don't know, Sisley is a luxury cosmetic brand that specialises in phyto-cosmetic and creates skincare, makeup and haircare products as well as fragrances.
If you want to know more about this amazing brand, this interview is for you!
Tell Me What Do You Love Most About Make Up?
The possibility to play with your look: You can highlight your own natural beauty or try something new and transform yourself.
Do You Know What Are Some Common Beauty Mistakes That Women Make?
Something we see often is that women choose a makeup shade that is too dark for their natural skintone because they want to create a bronzed, sun-kissed look. To enhance your own beauty always make sure to choose a makeup shade that corresponds as closely as possible to your natural skintone! For a more sunkissed, fresh look you can add highlights with bronzing powder and blush/highlighter.
Which are the top Skincare products of Sisley Paris?
All our products are high-performance products formulated with powerful plant extracts that help preserve the beauty of your skin. Some of our most sought after skincare products are from the Sisleya L'Intégrale Anti-Age Range which offers a complete anti-aging ritual for skin that looks visibly younger for longer. For youthful radiance, people also swear by our Black Rose line  which includes an eye contour fluide, a face care, a mask and a precious oil.
Suppose If You Could Pick One Unique Product, Which Would Be Your Favorite, And Why?
Oh, that's so difficult to choose among all our great products! Something I absolutely love to use is our Sisleÿa L'Intégral Anti-Âge Eye and Lip Contour cream – it is so important to treat this area well!
As You Know Today's Woman Is Busier Than Ever. What Is the Easiest/quickest Way to Turn A Day/work Look Into Something That Works For Night Out?
Use Stylo Lumière to highlight the eyes and illuminate and sculpt the face
Use a eye contouring pencil like Phyto-Khol Star with a little sparkle to create a deeper, more intense eye makeup for the evening
Do a quick touch up with a highlighting shade of our eye shadow Le Phyto Ombre, for example with Glow Pearl Nr 40 – place it under the outer corner of your eyebrows
Use a beautiful, intense lip stick shade to complement your look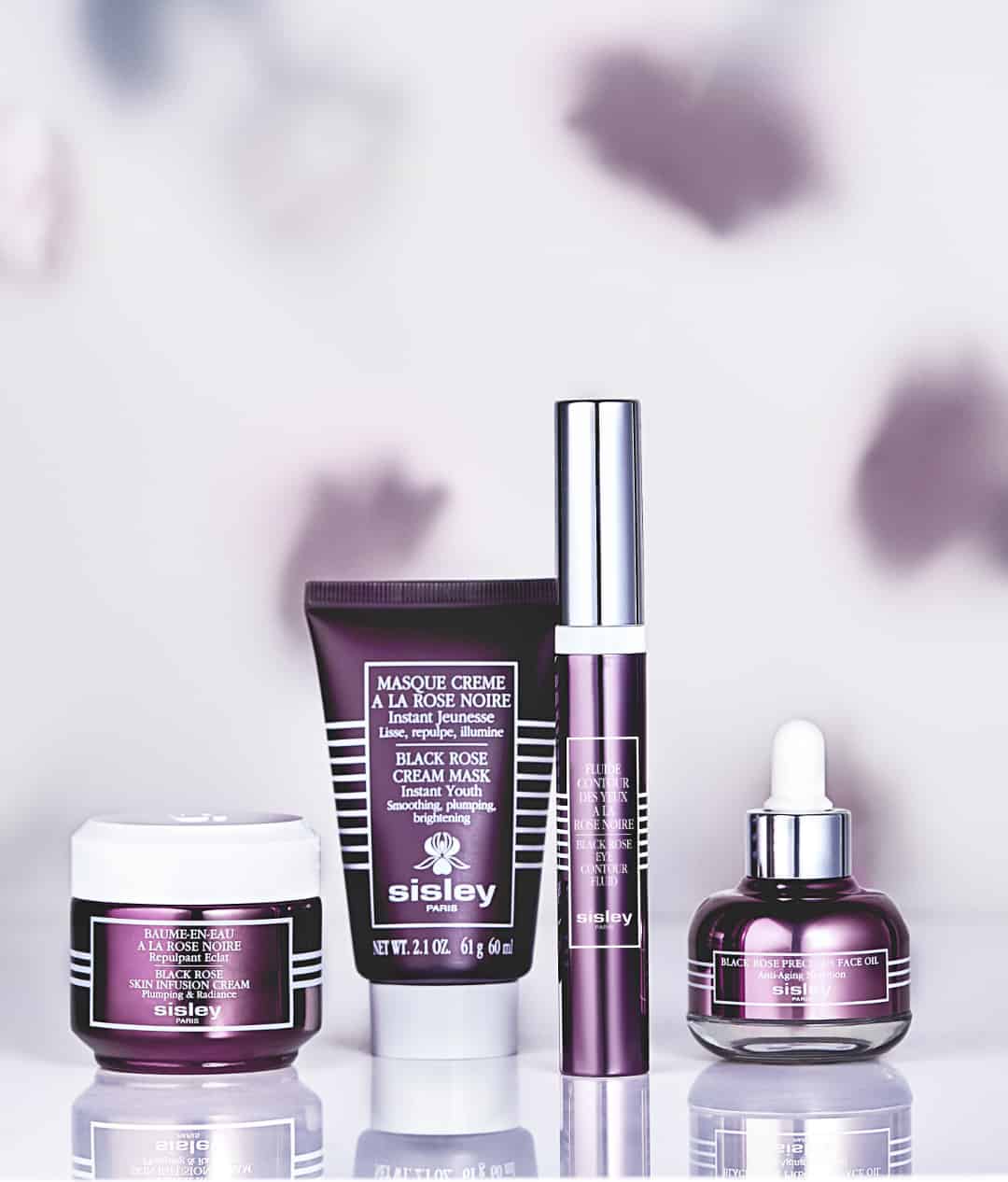 Tell Me How Do I Pick the Perfect Red Lipstick?
Make sure to choose a warm or cold shade of red, according to your own skin undertone. A lot of people are not sure if they are a warm or cold type (or even neutral) – do not hesitate to ask beauty experts for help – for example our Sisley Beauty consultants.
What is the best beauty routine for the cold season?
Make sure to protect your skin against the cold and do not forget to adapt your beauty products for the season – e.g. with Crème Réparatrice, Huile Précieuse à la Rose Noire or Soin Velours aux Fleurs de Safran.
To know more about the brand, please visit: Sisley Paris