Architect, Model, and Actor Ramon Valera
Ramon Valera is a young model, transforming himself into an actor, but he was not always a model; Ramon studies architecture and his love for his career make him dedicate to it for two years in Venezuela, an opportunity to make a postgraduate degree in Barcelona, took him to his first international travel, and in that journey, he discovered his other love: travel around the world. Once back to Venezuela he starts to work in an office to practice his profession where he designs a public square among others … After a while he realizes he wants to discover the world; he enters in a modeling contest sponsored by a national TV channel, and winning the second place, he was hired by a modeling agency with a promise to send him out of the country.
Ramon starts to travel around Latin America through Aruba, Nicaragua, and Guatemala among others working in his new career Modeling … But beyond the Latin American environment, Ramon always had the goal of becoming an international model; leaving it all behind, jumps to New York.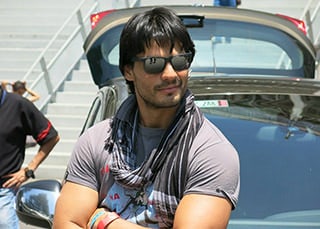 In his new destination, he consolidated his career as an international model, in the agency Request, with this agency he has the opportunity to travel around Asia; back to New York, he decides to go to Mexico, and to make a casting at the CEA,  when he made the casting he realizes that his modeling career had come to an end and a new door was opened… Acting.
ACTING SCHOOL
The CEA is the center of art education, school-sponsored by Televisa channel, which enters a select group of students, and among that select group was him graduating in two years, starting with television and theater. Ramon continues to reach success in the theater, but his goals are devoted to television so he can jump to the plating film.