Photographer Marcel Lehner
Marcel Lehner, is an award-winning master-class portrait, fashion and advertising photographer based in Vienna, Austria. He has taken it upon himself to explore the world through the eyes of a photographer. Over the past years, he has completed many different projects that let him become more professional with each photo. Located in the heart of Vienna he works for various national and international advertising agencies, companies and magazines.
When did you know you wanted to be a photographer?
I was given my first (cheap) camera when I was at the age of 7 or 8 and I was instantly hooked. I have already shot hundreds of thousands of pictures during my life. Mostly just for fun and on holidays. A couple of years ago I started a travel blog Memogizer where I also post my travel pictures. But still, this blog is only a hobby.
My first picture that validated my interest as a photographer was actually a picture I made in one of my holidays in Istanbul – Turkey in January 2016. While I was visiting the Hagia Sophia museum, I suddenly recognized a very little window on the first floor. I just wanted to have a quick look and when I came closer to the window, I had this amazing view of the Sultan Ahmed Mosque. I was there with my D5300 and had the 18-140mm kit lenses attached to it. I used an ND graduate filter because I was shooting directly into the sun. That was also the time when I came across the photo community 500px. That was in February 2016. My picture of the Hagia Sophia instantly got hundreds of likes and a lot of great feedback. And that's how my story on the way to become a professional photographer started. In summary, I can say that it took me 25 years after I got my first camera before photography became a serious part of my life.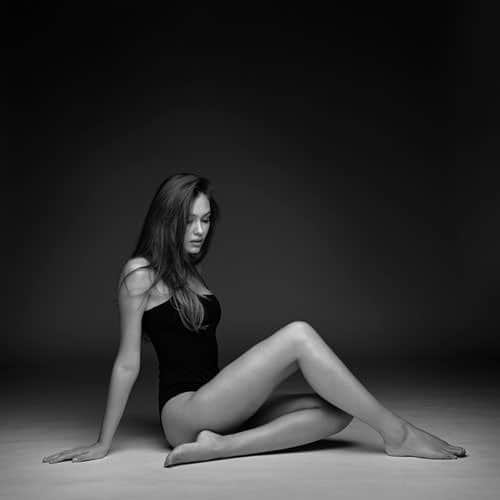 What is most important at the moment you take a picture?
The most important thing besides a proper light setup is definitely the connection between the photographer and the model. That is also the reason why in my heart, I still enjoy street and documentary photography. This kind of photography is so real. Street- and documentary-photography captures reality, real life, real people, real situations and real emotions. You get involved and you are seeking for this decisive moment where everything comes together in a perfect moment. And as soon as you have this moment you need to be quick enough to take the photograph before people notice you. As soon as people see your camera, you lose some parts of reality and the original emotions. In the studio, you have to build up these emotions and even if you have a good connection with the model, it will never be 100 percent real. My most memorable photographs are the ones that have strong emotions and show some sort of reflection on the human condition.
From where you get your inspiration
I get all my inspiration from the human being, from all the people out there. Since I discovered the importance of people wanting to get emotionally touched when viewing an image I tried to get inspired by human emotions. During my shootings, I do not use any fancy backgrounds, our outfits, there is only the model, some light and my camera and me. Therefore, human emotions are the main ingredient for my images, but also for my inspiration. In my opinion, the viewer has to be able to feel the picture. Don Mccullin already emphasized this and I am following this tenet in my work.
How do you look for the perfect spots?
Photography has affected the way I see the world in different ways. Before I started photography seriously, I walked around and took my environment for granted. I started to look at my surroundings in more detail. I now see my world from different angles and different sides. Now I take notice where the light is coming from, its intensity, its frequency, its duration, and its brightness. Since I am mostly working in my own studio I do not look for the perfect spot, I look for the perfect light.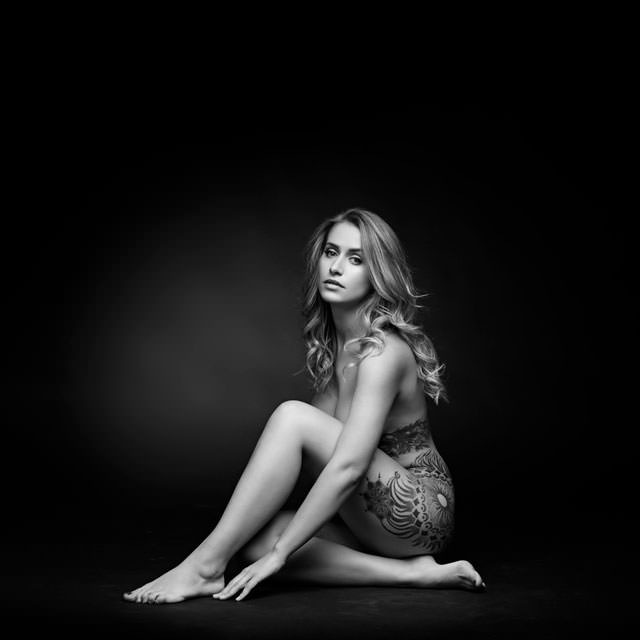 Describe a typical shoot.
As different as the people are that I am working with, as different is my shootings. Of course, I have a business workflow, but the creative part of it changes every time I shoot. Especially for my fashion and advertising customers each assignment is unique.
Were you educate in photography, or are yourself taught?
Nowadays I see a trend that almost everybody who buys a camera calls himself a photographer. Nevertheless, I also see a huge difference in the quality of the results. I do have a master's degree in photography and in addition, I constantly further educate myself – mostly with eLearning.
If you are interested in a product and fashion studio photography, I can highly recommend the video courses by Karl Taylor – an amazing still life, fashion, product & advertising photographer. And of course by the end of 2019 my new course on lightning :).
What camera do you use most of the time?
I was always a Nikon user but recently also added Sony to my equipment. My power horse for studio photography is my Nikon D810 with the 70-200 2.8. After the video production became an ever-larger part of my work I added a Sony to my equipment list because of its excellent autofocus and low light capabilities.
Which photo are you currently most proud of?
I would not say that I am proud of a single photo, although I would say that I have a few favorites. Rather, I am very proud of the performance of my team and my models in every project. They are the basis for all my great results.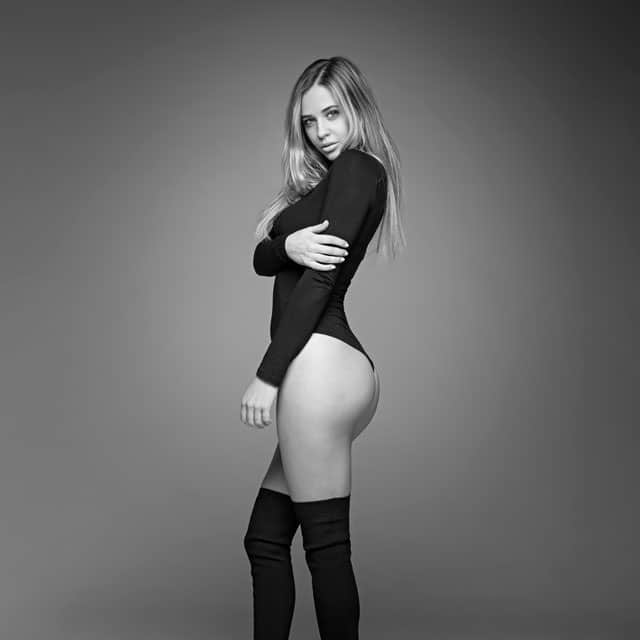 Comparing where you are now with where you are when you first started, what could you have done differently to get to where you are sooner?
When I started to work with studio lighting, I sometimes went crazy. When I had a creative idea, it often took me hours to get a close result that I had in mind. Sometimes I just wanted to kick the whole setup because I did not come to the desired results. That was sometimes very frustrating. However, I live according to the motto, if someone can do something, then I can also do it. Probably it just takes some help from a more experienced. Mostly a second, a third or a fourth start has brought me to my desired results. I think, especially when you start out a helpful relationship with an experienced photographer to learn from is very beneficial. Not just about technical skills, but also some insights about the business aspect of the profession would have saved me a lot of time and money.
Favorite photography book?
By now, I am more in eLearning but still, I have some books I love. My absolute favorite is "Light Science & Magic: An Introduction to Photographic Lighting" by Fil Hunter. An amazing resource on photographic lighting.
With whom you would like to work the most?
I wish I shot with Peter Coulson – my absolute favorite fashion photographer.
To know more about Marcel, please visit: Marcel Lehner