Renaissance Collection
Recently I have the opportunity to discover Mariana Camacho Renaissance Collection. Renaissance is the latest collection of the designer, who took as muse the Western Europe to include in her designs Parisian necks, fabrics Belgians, Spanish and English button details.
THE RESULT
A line with many details made by hand, with clean cuts and elegant patterns that highlight that European air and dazzles a sleek and edgy woman. Long sleeves with cuffs are a thousand details protagonists. The metalized slides, prints, and printed with exotic flowers make each of the pieces are unique and appealing. The cuts are clean, modest patterns and just looking to highlight the female body.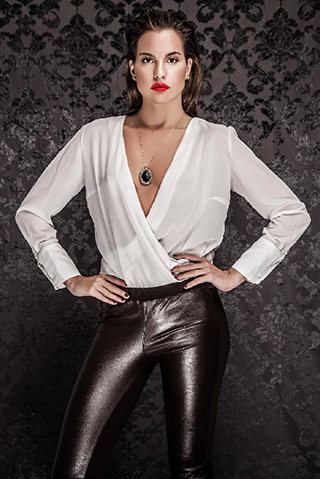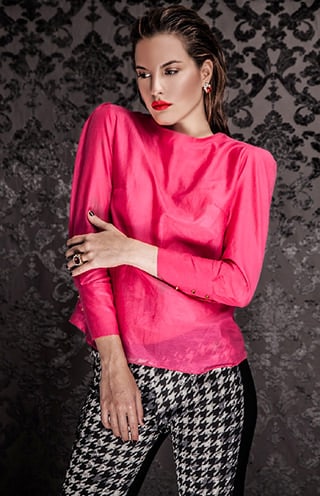 The perfect combination between, this brocade blouse, with this texture skirt,  will give you the sophisticate touch you´re looking, but if you just want to have an outstanding piece this blouse with jeans will never go wrong.
The metallized  transparent blouse with this beautiful neck and dark cuff are for the risk woman who wants to make an entrance, is perfect for a night event.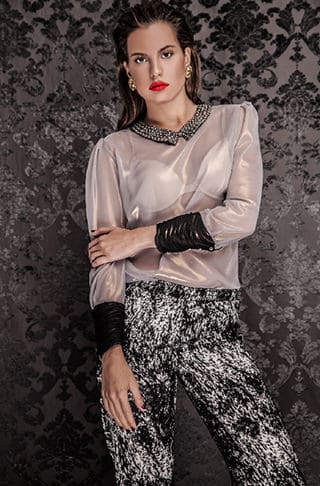 This white blouse, with a deep neckline is extremely sexy, and it will make you even taller, and this metallic trouser has been just synonymous of elegance, for those of you who likes color, the pink blouse, is perfect, with a strong color, for a strong woman, go perfectly with this texture´s pants, without being overdressed.
As you can see, this collection is dedicated to any type of woman, and is wearable to every type of body, if you are not afraid of colors, you can take the strongest pieces and if you are simpler you can find in the brocade blouse a perfect match without going too far and without losing your identity.