Miss Vienna 2015 Marleen Haubenwaller
Yesterday April 14, 2015, in front of a VIP audience Marleen Haubenwaller was crowned Miss Vienna 2015 at the Thirty Five tower in Vienna. The 20-year-old Viennese is a horse lover and works as a Veterinarian Assistant.
Cathy Zimmermann and Fabian Platon joined forces to host and coordinate this year's show for the time. Cathy Zimmermann has more than 12 years in the show business.
The evening's musical performances included Multi-talent Dj Sergio Flores one of the most versatile producers, DJs Europe. Ola Egbowon is the soul singer and the superstar Bella Wagner.
Ola Egbowon sang two-songs during the evening gown competition and Bella Wagner perform Say Something, from a Great big World and your song from Elton John in a Special miss Vienna Cover Version
FINAL RESULTS:
Miss Vienna 2015: Marleen Haubenwaller, middle
Second finalist: Nurdan Ekmez, left
Third Finalist: Franziska Bagi, right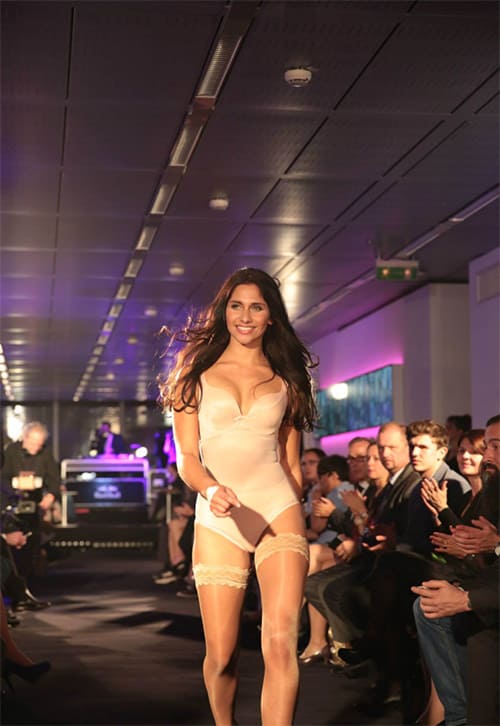 The judges who sealed the fate of this year's winner include the Makeup Icon Yasmin Heinz who also create the Makeup of the contestants in cooperation with Sisley Paris, Vogue China and Japan Beauty Editor Marko Matysik, Designer and actor Julian Stoeckel, Julia Furdea Miss Austria 2014, Evelyn Rille Miss Vienna 1983,  Hairstylist Christian Sturmayr, Designer Nicole Komitov, Designer Nina Kepplinger, Beauty Expert Dr. Stefan Gärner, and Actor Michael Steinocher.
Throughout the Miss Vienna, the contestants compete in three categories, casual wear, intimate wear thanks to Wolford Bodies and Haute Couture.
The official partners this year event were: SOS Kinderdorf, BMW Erdberg Megadenzel, Wolford, Sisley Paris, Exakt Vodka, Kattus, Werner Achs, Fesch inside Wien, Shanks Shoeware, Red Bull, mo's catering, Sturmayr Coiffeure, Team Worseg.
Photo-Credits: Marcos Aray