Maor Zabar – Hat Designer
Maor Zabar is a hat designer; he was born in Haifa; Israel and he today lives in Tel Aviv. In high school, he studied art in "Wizo art school" and continued to study fashion design in college. He went to "Shenkar college of design and engineering" and majored in fashion and costume design. For the past 14 years, he has designed costumes for the major theatre companies in Israel as well for TV productions and commercials. Over the years, he won a few awards for best costume design including last year's (2015) best costume designer in the Israel theatre award. He is an extraordinary hat designer, with surreal pieces, taken from a fantasy world.
How the launch of your brand change your life?
Ever since I remember, I have been drawn to hats and was always passionate about hat design. 10 years ago I took a basic millinery class with a private tutor and ever since I keep learning and developing new techniques. I started my company 3 years ago when I met my business partner Tal. Since we started launching our collection we got more and more attention from the press, bloggers, millinery fans. The past year we started traveling around the world to give workshops and to showcase our hats in stores and in exhibitions. I guess, launching my brand made me a known designer among other milliners, hat fans, and customers, and other design enthusiastic who appreciate our work.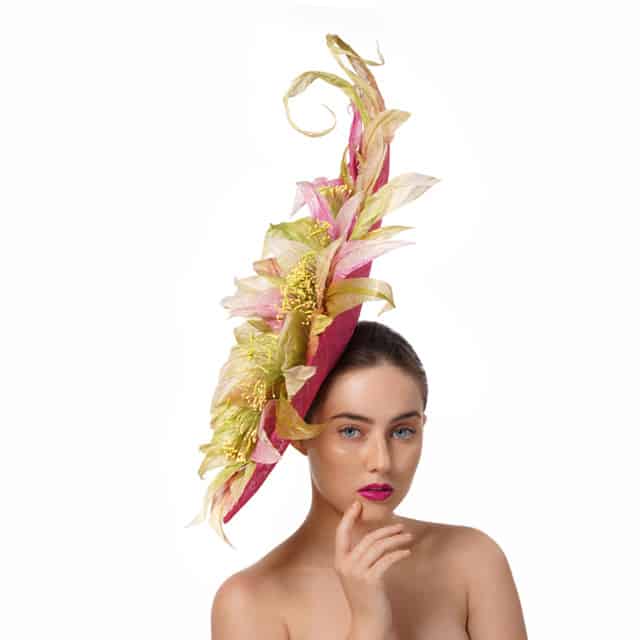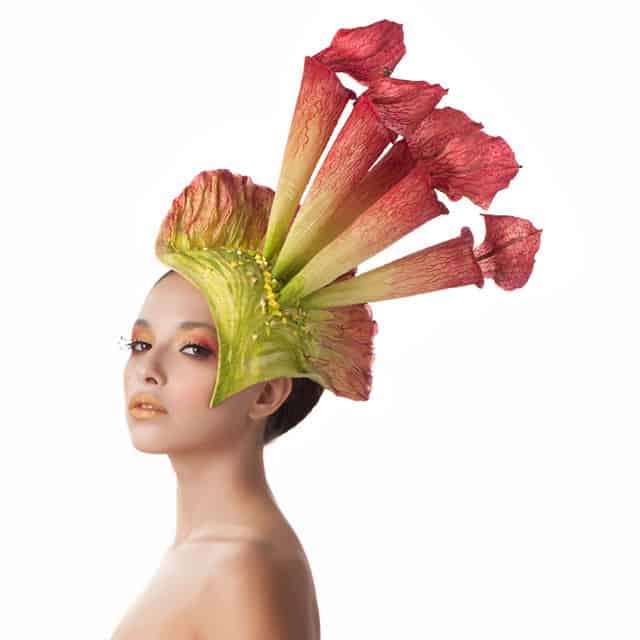 Where do you get your inspiration?
‫I like to draw inspiration from subjects surrounds me in my everyday life like the theatre world, art and fashion, I like it when I stumble across an object or any miscellaneous that for most people would be an insignificant thing but for me, it can become an entire collection
What type of women are your designs for?
We have a diversity of customers from religious to fashionistas, Young artistic to mature ladies, men to women. What all have in common when wearing our hats is a flamboyant sense of style and a desire to make a statement.
What do you like about your work?
I like that my work is a cross-world between fashion and art. It is so exciting to me that on one side I can show my hats in an exhibition and on the other side I can sell it for people to wear for events or other occasions. I like that it communicates and speaks with different people around the world and that it makes people smile.
How long does it take to produce your hats?
Each hat and each collection is different, and producing time is changed from hat to hat. It can take between 10 hours to 2 weeks for one hat, and it depends on how much handwork it has, like stitching, embroidering, and hand painting.
Tell us about the fashion industry in Israel
Although the fashion industry in Israel is relatively small, it's getting bigger, and more interesting as time passes. Fashion week is also a new concept in Israel and along with the Internet and social media; designers are getting more exposure outside Israel. That says, the Millinery industry here is almost none existing and it is not easy to survive as a hat designer in Israel especially if you are not a conservative designer. I fully rely on the Internet and the connections I make outside Israel.
How did you get started in the fashion world and what would you recommend to a person who wants to get into this industry?
Although I studied fashion I continued to become a costume designer. It is only around three years ago that I decided I want to follow the dream I had for all these years and start designing hats. I learned that if you do what you love and stick with what you believe in, the rest of the world will see it and will follow. I am still at the beginning and working hard to get the brand where I know it should be. I think you should not stop on your dreams, and you should believe in yourself if you want others to believe in you.
To know more about this incredible designer please visit: Maor Zabar Hats
Photo-Credits:
Jude Moscovich