Street Style Pedro Bodreau
Today we bring you guys the street style of Pedro Bodreau, Pedro has a Canadian and a Brazilian passport. He has grown up in 7 countries and has been to around 40.  He is currently finishing his Bachelor's degree in hospitality management, however, he is planning on continuing his studies in the area of business by pursuing his master's in Business Administration. He has some projects going on but traveling the globe is one of his priorities.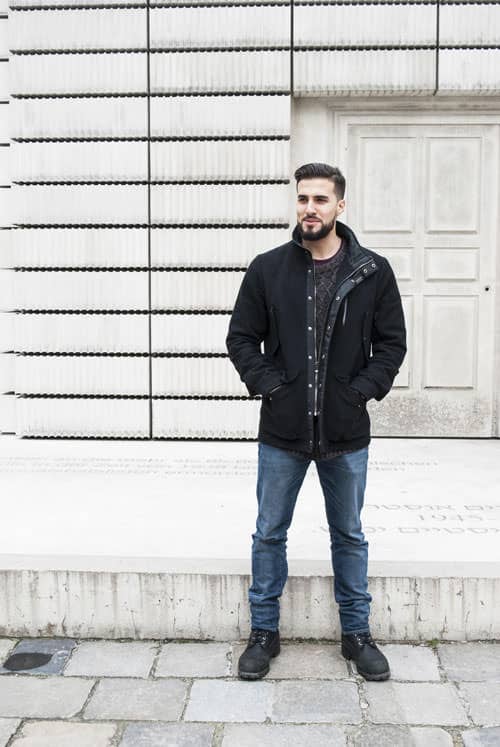 How would you describe your style?
I would say its casual. I like wearing relaxed clothing, but I also admire fashion from the '40s and 50's where being dressed in a suit was common practice.
What is your must-have item?
Havaianas, Nothing better than holding them in your hand while you walk on a sandy beach.
Where you buy normally your clothes?
H&M, I like that their clothing is affordable and doesn't have any logos.
What's your favorite thing in your closet right now?
I don't have anything in my closet since I live out of a backpack. However, the best thing in my backpack would be my snowboarding jacket.
You are most comfortable in?
My swim shorts at the beach or my snowboarding gear. I need to be outdoors enjoying the world.
What is the perfect everyday shoe?
Timberlands, you can walk forever in them. Take them on hikes or wear them out, I just need to clean them up after the hike.
What is the best shop to buy in Vienna?
I haven't discovered many shops in Vienna yet. I tend to travel to places for the culture, the history and of course the food! But right now I'm visiting my girlfriend.