Fashion Photographer Michael Lehner
Michael Lehner is a Fashion Photographer who lives in Vienna, and I had the opportunity to meet him in Runway Vienna. We were also together during MQ Fashion Week 2015, and since then I am truly amazed by his work and his stylish's eye.
For us, Bloggers are really important to find the right photograph, and Michael is definitely one of the photographs I would love to work with, and develop new projects, but before we start new projects together let me introduce you to the new camera on the town…
When did you first get interested in photography? What sparked it, and when did you decide that it was what you were going to do?
I bought myself a Christmas present – About 3 years ago – a camera and started taking pictures. One day friends told me, that the Pictures I have taken are pretty good so one Thing led to another and some seminars and a diploma later, I started my own Business.
Were you educated in photography, or are you self taught?
Well, I looked for the best and most interesting Photographers in Vienna and visited their seminars. among others by Stefan Dokupil, in my opinion, one of the best fashion photographers in Austria. His seminars were the most interesting for me and my career and showed me what's really necessary in the world of high fashion.
What camera do you use the majority of the time?
The Nikon d90 was my first camera. Nowadays I shoot with the D800.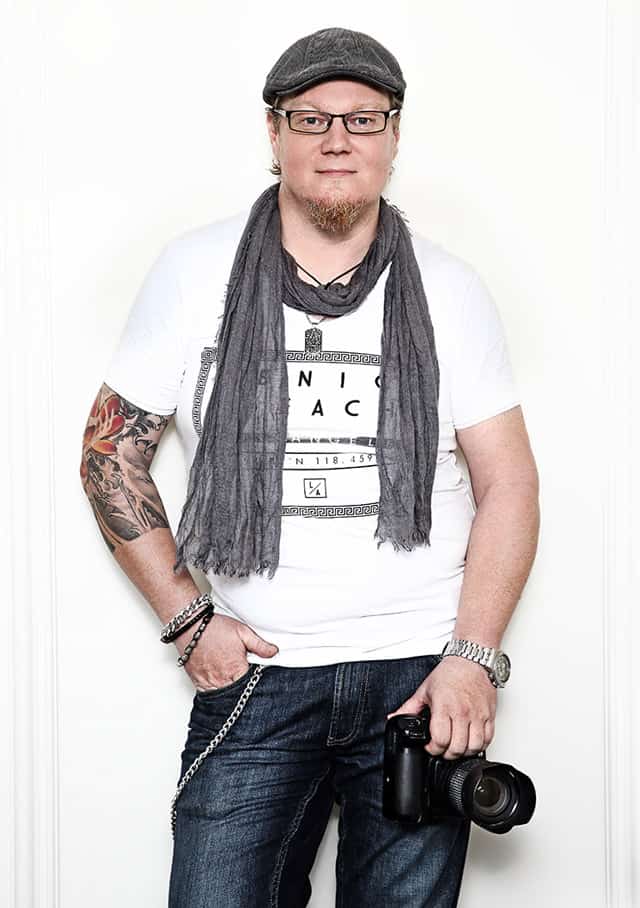 You are mostly focused on fashion photography. Once you've mastered this, are there any other types of photography you're looking to move into?
I do. I love taking Food photography and taking pictures of products. Unfortunately, I don't have time for these pictures. But I find the contrast to high fashion very interesting and calming.
Which photo are you currently most proud of?
That is not an easy question to answer. I took a lot of pictures I like very much, but if I had to choose one out of all, I'd say it is the one with Eszter Viola by the agency Body and Soul.
Everything was perfect: The Location was amazing, Makeup was perfect, the fashion by Jchoerl a dream, the model's work was exceptional, and, of course, my team was pretty darn good.
Comparing where you are now with where you are when you first started, what could you have done differently to get to where you are sooner?
*laughs* I'd start earlier.
You've clearly worked with a wide range of models, what tips can you recommend to people looking to expand their portfolio?
First, they should pose and practice a lot in front of a mirror. They should also have a lot of different types of motives in their portfolio, so they will give an impression of how versatile they are.
Describe a typical shoot.
Actually it's nothing special. I get up, prepare a healthy breakfast and control my equipment for the 100th time – do I have everything? Are the batteries fully charged? After that, it's off to the location – about 1 hour earlier than the rest, to see if everything is alright. I'll wait for my team to arrive and while the model is getting her makeup done, there is one last assembly and walk through the schedule. Then I'll choose the settings and we get started.
How much time do you spend taking photos, versus retouching photos?
You can't answer this so easily because there are a lot of critical factors in play, which differs from the workload.
Favorite accessory?
My cap.
Who would you like to work with most?
Uh, that is difficult, because there are a lot of good models and designers out there. But I would love to work with Winnie Harlow one day.
To know more about this amazing photograph, please visit: Michael Lehner