Favorite Beauty Products
Today I want to present to you my four favorite beauty products in November. Although we have had a beautiful and warm October behind us, November has come a bit colder, to remind us that winter is coming, therefore my skin care is extra careful because I have the tendency to get dry skin over winter.
For starters, I wanted to try the beauty product of the Ordinary, and I decided to give a try to the Granactive Retinol 2%. Granactive Retinol has been proven to give great results against ageing without producing any irritation. Because is water a free solution best is to apply it on the night after water serum, or before any other cream.
Because my skin is not complicated at all, I apply it at night and then I put my normal face cream.
I have been using this product for a while now, and I can say my skin has a very nice glow, since I started, and I will definitely going to order it again.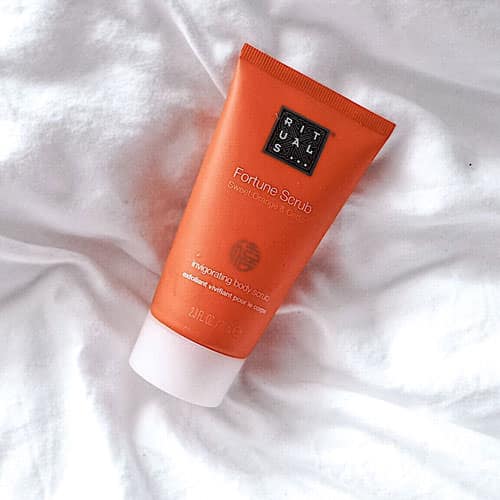 It's Cold Outside!
Another beauty product brand I love is Rituals, they just not have great quality products, but their creams smell great. One of the products I love the most is the scrub. I normally scrub my skin on Sundays on the shower and right after I apply the oils of rituals, let in my skin very soft and left my clothes smelling great.
Other beauty product I discovered not long ago, is the Nuxe products, and my winter essential is the combination of Huile Prodigieuse Riche and the lip balm, which I apply on the bed.
The oil is perfect not just for the body, but also for the face and hair. I apply it on my face in the extra cold days, and I also apply it on my hair and leaves my hair not just smelling amazing but also gives a nice touch to my curls.
The Huile Prodigieuse oil has 7 different botanical oils that highly nourishing and has anti-aging results. More important a couple of months ago I read in a magazine that Nuxe products are the best-kept secret of French women. Nuxe is one of my favorite beauty products brand…
For my hair, I also use Hyaluronic Moisture from Schwarzkopf. As my hair is curly, I need extra moisture to keep my hair under control, whether I leave my hair curly or I blow dry my hair; moisture is key. A couple of months ago I discovered the curly line of Schwarzkopf  BC Bonacure, and since then is my number one product for my hair. The hyaluronic moisture kick rebalances the moisture in the hair and scalp and smooths the surface of the hair, which makes my hair easy to manage and significantly reduce the frizz I normally have.
You might also like my favorite Beauty Makeup Products