Spring Collection Maurizio Giambra
For a couple of weeks, we had the opportunity to assist by the spring collection of Maurizio Giambra in the Butterfly museum in Vienna.
For those of you who don't know Maurizio, he is an Italian designer who lives in Vienna since 20 years. He studied fashion Design in Rome, but actually, this story started when he was 16 when he used to draw figurines, before even thought about fashion, till the mother of a friend told him how talented he was with the pencil, and suggested him to study fashion.
He is successful, because of his passion, moreover, he brings his feelings to the design, therefore, he concentrates only on vision and what he wants to express. His design is a mix of classic with modern style. His women are professional women who want to have quality outfits and feel elegant, strong and feminine.
His focus is to find the most elegant look possible, it doesn't matter if is for the day-by-day look, his brides, or his evening's gowns. He always brings the most elegant look to his clients. His inspirations are Audrey Hepburn and Grace Kelly
He brings the classic and the modern world together in each design, with a touch of avant-garde, as a result, key pieces that will remain in your closet forever.
This special photo shooting was made in the butterfly museum, with talented photographer Verena Mandragora, under the direction of Guy Debast in cooperation with Runway Vienna.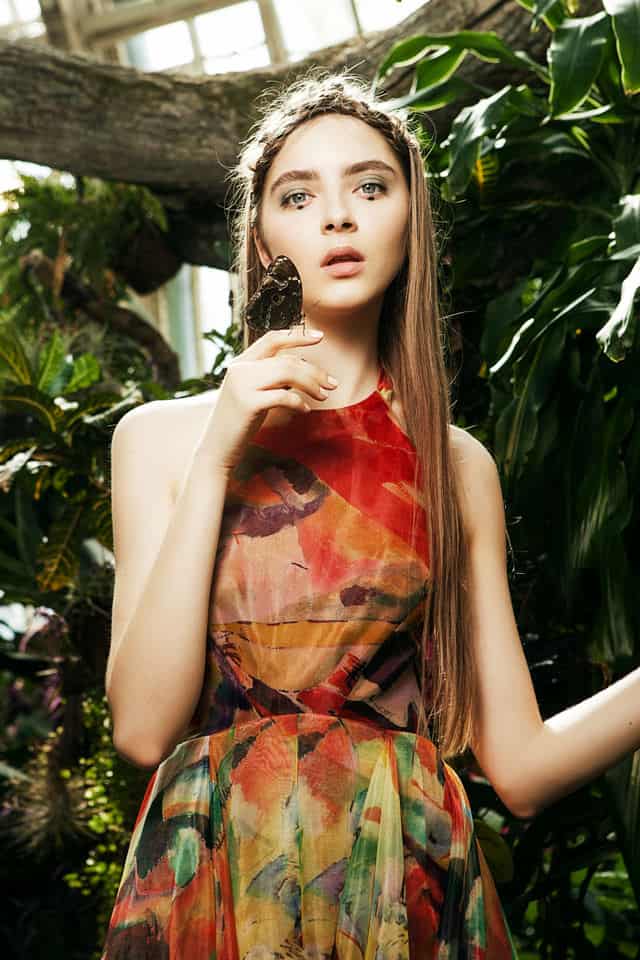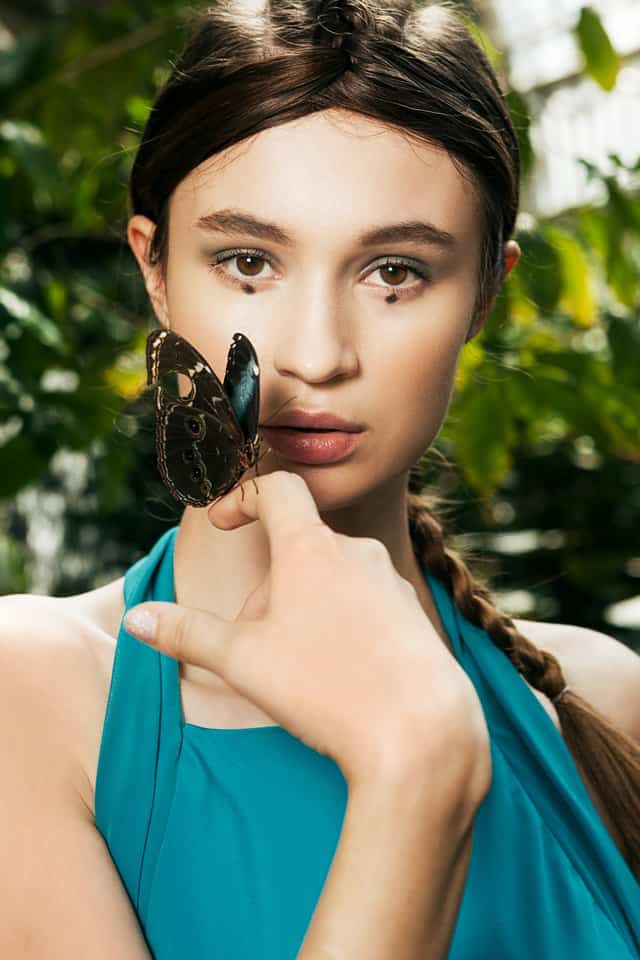 His new spring collection: Flowers never fall in love, is a beautiful collection that embraces the feminine personality of the woman. The mix of colors and fabrics makes this collection a must this season, and is dedicated to women who are not afraid of color and textures.
Where you can find this collection?
Maurizio Giambra Atelier
Lange Gasse 38
1080 Vienna
Runway Austrian Fashion Design
Goldschmiedgasse 10
1010 Vienna
For more information please visit: Maurizio Giambra and Runway Vienna
Credits:
Photographer: Verena Mandragora
Stylist: Guy Debast
Assistants: Thomas Germ, Sally Ruchman
Make-up & Hair: Christine Akbaba
Fashion: Maurizio Giambra available at Maurizio Giambra & Runway
Shoes: Natalie Rox available at Runway
Accessories: Adeline Germain available at Runway
Models: Dara & Suzanne / Stella Models
Location: Schmetterlinghaus Wien